I've been struggling with some things lately.  Consequently I've been very unhappy.  It seems as if during the past couple of years I've been in this cycle where I know what I want to do and what I want to accomplish but I lack the motivation to get it done or if it's something unpleasant I just don't want to deal with it at all. I keep pushing some things off to the point where I now lie in bed every night unable to sleep just thinking about them.
The biggest problem is I start assuming what it will take for me to get to the place that I want to be at and when I sit down and really think about it I realize that I haven't been practical at all and then everything seems impossible so I just throw my arms up in the air and give up.
Does any of what I just wrote even make sense?
Tonight I sat down with my "thought's journal."  What's a "thought's journal" you might ask? It's where I just write whatever is in my head down.  Self reflections, pro/con lists, ideas, plans, goals, and the occasional doodle.  Anyway I sat down with my journal and wrote out pencil on paper exactly where I am in my life: career, finances, personal growth, etc and where I wanted to be.  Then I started to write out how to get from where I am to where I want to be.  And I realized that I've been harboring a LOT of unrealistic expectations.  I went back to the drawing board and developed a realistic plan that isn't at all what I've been dreaming about in my head. And once I got over the disappointment of it I did feel better.
I always feel better if I have a plan.
I also forced myself to accept that some of the unhappiness I'm experiencing is my own fault.  Even though I can't control some of the circumstances that are causing me issues I can control how I respond to it. And I haven't been responding very well.  That's on me.
I feel very burned out at work. I don't think the entire blame can be placed on where I work but rather more of what I do.  I've been in my field for over half my life.  (Damn I'm old) I'm good at what I do but what I haven't been doing is improving my skills. I haven't been doing anything to improve my abilities and be better at what I do.  And that's on me too. So…tonight I went ahead and applied to the local community college.  I need to finish my degree (finally).  I have no idea how many credits I have and I suspect I only need one class to transfer.  It will probably take at least a semester for PCC to wade through the years of credits I have and in the meantime maybe I'll take something fun that will still stimulate my mind.
The harsh reality is that since my marriage ended I have just felt like a failure at everything.  Literally everything.  And even the things I have in my life that are successful I just wait for me to fail at that too.  I don't have a clue as to how to stop thinking like this but at times the negativity I direct at myself is overwhelming.  A frequent theme in my posts is that I find myself holding my breath waiting for life to really start.  I continually find myself in this same place. And in the meantime I'm really missing out.
I'm hoping tonight's pencil scratches is the motivation I need to move forward. More importantly I hope it helps me to get to the point where I have resolution and peace.  I could do with some of that right now.
**Title from "My Silver Lining" – First Aid Kit.
If I were to make a New Year's Resolution one of them would be to post here regularly.
The holiday season is here.  I wasn't ready at all this year.  The move had a lot to do with it.  It just seemed like everything snuck up on me.  I hate that. I'm normally the one that has all the gifts purchased by November.  Not this year.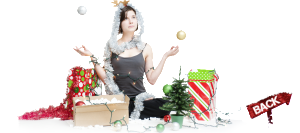 We've been in our house now for almost two months.  We literally have a basement full of boxes that we still need to go through.  Somewhere in those boxes are all of my measuring cups, measuring spoons, and my good kitchen knives.  My sister in law lent me a few measuring cups to get me through but I seriously need to find the rest of my kitchen stuff.
We definitely scaled down our  holiday stuff this year.  I didn't put as much decorations up.  It just seemed silly to go all out when Christmas is only two weeks away.  Plus I'd rather spend my energy actually unpacking my regular stuff. Oddly I'm okay with this more low key approach although I will admit I'm beyond sad that we're not having a holiday open house. It just seemed like too much to try to get something together.  I am dying to begin entertaining though. But I think that will have to wait until after the holidays.
One thing is for sure, this move was the best thing for us.  We are loving Portland and Oregon. Even with the non stop rain, which every local tells me is highly unusual, we still love it. We live in a great area with no shortage of great restaurants, food carts, and bars within walking distance. I'll admit it's hard to be motivated to cook when there are so many awesome options all around us.
Both my boys will be here for Christmas and I am beyond excited. It's been awhile since we've all been in the same house together, especially for a holiday. We're planning on a nice holiday dinner with my local family. The day after Christmas we're heading out to Bend to spend time with my brother there.  I'm looking forward to a little bit of down time and spending time with family here in Portland and in Bend.
I feel as if I've been holding my breath for the past few months waiting for my life to really get going. There are times when I still feel a little like that but I am settling in and starting to understand that life is moving along whether I'm ready or not.  I just wish it would slow down a little.
Title taken from "Hard Candy Christmas" – Dolly Parton
"I'll be fine and dandy Lord it's like a hard candy Christmas I'm barely getting through tomorrow But still I won't let Sorrow get me way down"
I knew it had been awhile since my last post but I didn't realize it had been THAT long.
There have been some changes since my last post.
JOB – I have officially been at my job now since the end of August. I'm settling in and getting into a routine.  There definitely is a learning curve as this is a complete new specialty for me. I'm enjoying learning so many new things but it's been exhausting. Both of the offices I manage are awesome and I have great staff. I'm feeling fairly blessed with how things are turning out.
Volunteering – I did start volunteer training with SARC and had to step away from it this week. Part of the reason is my health (see 3) and there was some other stuff going on too. I'll touch more on that later in the post.
My Health – My thyroid issues have not improved. The doctor that originally diagnosed me has increased my medication and I'm hoping I'll feel a difference soon. My former doctor has given me enough refills to get me through to the end of the year but I need to find a local doctor here and get more labs done. I'm trying to wait until I've been on the higher dose for at least a month.  In the meantime I'm chronologically exhausted which really sucks.
Kickboxing – Yes, I've started back.  I've found a real muay thai gym here in Portland that is literally around the corner from the house we rented (see 5). I mean literally. If I walk into the backyard I can see the back of the building the gym is in.  I started last week and I'm loving it.  I'm definitely getting my ass kicked though. The classes are an hour long and the entire hour is spent with a partner. So far the classes I've been in are all just four to five people and I've been the only female. It's a fundamentals class so I'm assuming the other classes have more attendees. They also have a jujitsu program that I'm considering. I've never done jujitsu before and it might be a nice addition to my work out program.
We Have A Place To Live – We rented a house here in Portland and I get the keys on Saturday. We're paying more rent than we wanted to but I think for a year we can suck it up. It's in SE Portland and close to so many things. We decided that living closer to downtown was preferable for at least a year so that we could get our bearings and learn our way around. The house is perfect for My Love and me and was built in the late 1800s. This is our first place together. He's lived in mine and I've lived in his but we've never just gotten one together so it's very exciting. If everything goes according to plan My Love will be here in a week and a half with a moving truck and we'll finally be back living in the same house.  I can't wait.
Dropping out of volunteer training was an incredibly difficult decision. I was just completely exhausted and felt horrible all the time.  Dealing with the thyroid issue has been very frustrating. Not to mention there's been some weight gain involved and that is adding to my stress. Right now I have to put my health first. The doctor wasn't pleased with the outcome of some of my blood work and it's important that I get things in check. The schedule I was keeping wasn't allowing me to do that.
Secondary to that there was an emotional toll on me. Training did bring up some stuff that, to be perfectly honest, I just don't know what to do with. I started to really question the motivation behind some major decisions I made fourteen years ago and that led me down a pretty crazy rabbit hole. I had to put my compartmentalization skills to work and put this stuff aside for now. I was lying in bed every night doing some crazy "what if" thinking which isn't good for anyone. I also opened up about it to the wrong person and that didn't help the situation at all, in fact it just added an entire new level of confusion for me. On the plus side there's been a couple of people that have been pretty awesome and that's what I'm going to concentrate on.
That's all I've got going on for now. It's time to get my booty in bed.  I'll try not to let six weeks go before I update again, but no promises.
Title taken from "Back To Good" Matchbox 20
I have a habit of holding my breath. Not the kind of holding your breath that makes you pass out but the kind where you think so much about where you want to be in life that you don't enjoy the life you have.  I have gotten so much better at this but it's still something I struggle with.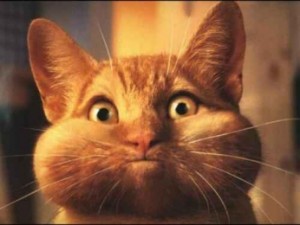 I knew the move to Portland would be a major life changing event. Moving away from all of my friends and even leaving my love for a short period of time.  It wasn't a change that scared me but since I've been here I've had moments of fear and insecurity. Moments when I begin thinking "What in the world am I doing?"
Today celebrates my first four weeks in Portland.  In that four weeks I've reconnected with a friend that lives here, I've made new friends and have socialized via meet up, I've taken a road trip to Bend to see family, and more importantly, I got a job.  I am constantly having to remind myself that I'm not here visiting Portland, this is my new home.  And that's the next daunting task…finding a place to live.   The rental market here is brutal. The first inquiry I made was a huge wake up call. "Thank you for inquiring about the rental. People are coming by to look at it. You can come by tomorrow if you want but I've already decided I'll probably rent it to someone else."
Um. Okay?
I'm not going to let that get me down though. I've got this.
I've been doing a lot of thinking about the things I want to accomplish and change about my life.  I've been taking two to three mile walks every other day and during this time I keep thinking about all of the things I want to do. This next chapter of of my life is one I plan to enjoy as much as I can.  I started working on a mental list and I felt it was time to put it down on paper.  Or in this case, blog it.
 Find a good job. – I start Monday and I'm very excited.  From what I've experienced so far I believe I'm going to enjoy my new workplace and for the first time in a long time I will have full benefits.  I was very clear during my interviews that I wanted a place to continue my career and stay planted at for a long time.  I think this is a good fit.
Find a (permanent) place to live. This will happen…right?
Go back to school. – Years ago I promised myself I would graduate before Einstein.  That did not happen. Before we split up I had encouraged JBG to go back to school. He was hesitant to do so and now he's working on his doctorate.  This does not help me feel like any less of a slacker.  My goal is to start with the winter or spring semester -2016.  It's time.
Start volunteering again.  This is something that has been missing in my life for a long time. A couple of weeks ago I was killing time before a job interview at a Starbucks and there was a notice on their bulletin board regarding volunteers for SARC.  You may or may not know that I had once been a certified crisis counselor for domestic violence and sexual assault survivors.  I was a victim advocate with two different SARTs (Sexual Assault Response Team) in California.  I contacted the organization on the bulletin board and met with them on Thursday.  Pending my background check I will start my training with them at the end of September.
Kickboxing – Once I find our permanent housing I will begin looking for a muay thai gym and I want to start training again.  I won't be where I was five years ago but it's something that I miss doing.  Not to mention it has been the only way that I have been able to effectively lose weight and get in shape doing something I love. I might even see if I can find something in proximity to my office so I can even get started earlier.  The difficult part of this is my right shoulder has a rotator cuff tear.  Starting this with an injury seems a little nuts but I know I'll be having surgery (hopefully in the winter) and my recovery will be that much easier if I'm in at least some kind of better shape than I'm currently in.  Look, don't try to talk me out of it, I'm doing it.
Archery – This has been out of my life for too long.  It will most likely have to wait until my shoulder is repaired because I'm right handed.
Getting crafty – One of the things I've wanted to add to my life for a long time is learning how to make jewelry and doing some other DIY projects.  I want to be able to fit this into my life.
Weekend getaways.  I live in a beautiful state.  And I want to see every part of it.  And Washington too.  Weekend trips will be a staple part of our lives.  Although not in October because I have SARC training ha ha.
I'm going to stop there for now.  As you can see I'm not one for sitting still. I feel less frenzied in my new life although I can't explain how or why.  I just do. Maybe it's my mental well being. I'm calmer.  And I'm happy. I guess the best way to phrase it is that I feel at peace.  Although I miss My Love like crazy.
**Title taken from Bon Jovi's Its My Life  – Don't judge
Today I did some more exploring of my new home town. I had planned to do some yesterday but I made the mistake of downloading Windows 10 on my laptop and Chrome wasn't happy about that so my Saturday was spent completely wiping my laptop.
Good times.
This morning I woke up feeling as if I had actually rested last night.  Rest is something that has been eluding me for the past couple of weeks. I have also been dealing with some horrible sciatic pain and this morning I woke up still hurting but not as bad as I have been. I started the day off making breakfast and then I took a 4 mile walk around the neighborhood.
I decided to explore downtown a bit today. I knew I wanted to go to Powell's and I figured I might as well make that my focus for the day. Oregon drivers do not take kindly to California drivers and I believed the best course of action was to stick to public transportation once I got downtown. I found a place to park and walked to the nearest Portland Streetcar station.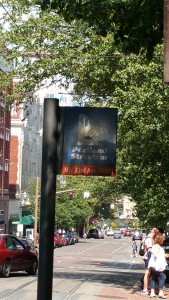 Here I am trying to blend in as a local among the tourists.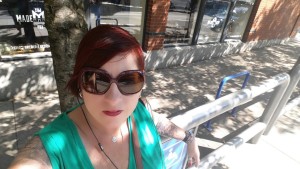 I was very hungry and we immediately passed a mexican restaurant that called out my name. No really, it did. I heard it tell me I needed tacos.  Four street tacos to be exact.  The cashier asked me what kind of meat I wanted and I told her to make it a variety pack so I'm still not sure what the fourth one is but I'm going with Verde Chicken.  But it was good.
Across the street was a store that caught my attention. I was wishing that Beav was with me, he would have loved this place.  Vintage everything.
I also ventured into a Goodwill.  This is not your mother's Goodwill. In the market for a gently used designer purse, dress, or pair of shoes?  This is the place to go.  I had to keep telling myself "wait until you have a job."  Which, by the way, has pretty been my motto for two weeks now.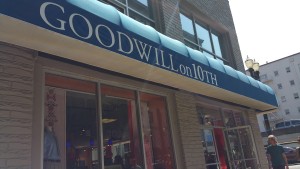 I ended up walking to Powell's from here.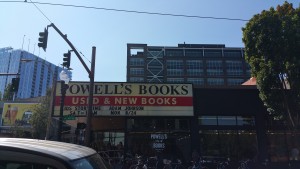 Powell's is a dangerous place for me because I love books.  Especially cookbooks and they have sooooooooooooooooo many to choose from. What I really wanted though was a Portland street map. I also picked up this fun book.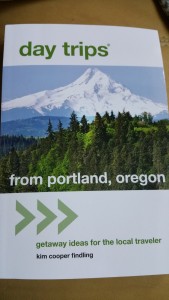 I did some more exploring via the Streetcar and decided it was time for a beer because well, duh, I'm in Portland where good beer is EVERYWHERE.  I stopped at Bridgeport Brewery and enjoyed a double red on their patio which was formerly a dock.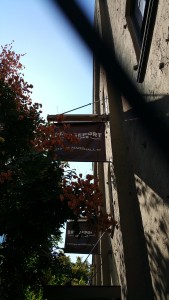 I didn't take a picture of the beer, sorry.
While I was out I thought I'd grab some cupcakes for dessert. I hit up Cupcake Jones.  I had to talk myself out of getting a frosting shot, and yes that's exactly what you think it is. A small cup of frosting.  Mmmmm.  Instead I picked up these beauties.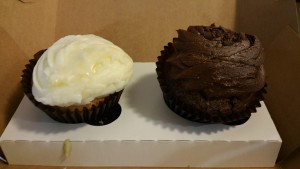 They were a lot prettier before I knocked the box over.
Then it was time to venture back to my truck because I had only paid for three hours parking.  I didn't see as much as I wanted to but that's okay.  I've promised myself that I would always stop and look at anything I find interesting when I'm out on my exploring adventures.
I'll leave you with a few more pictures I took.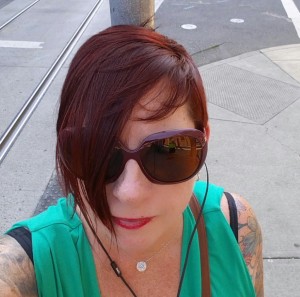 I'd say this was a successful #SundayFunday.
I've been in Oregon for almost two weeks now. It's still hard to believe that this is "home."  I'm actively looking for a job and in the meantime I'm performing a lot of mystery shopping assignments.  The one thing about all of the assignments is that it does help me to get to know the area better.
One of the first places my brother took me to when I arrived was Lake Oswego.  I do love this area. Today I had an assignment in Lake Oswego and after I was finished I had the urge to take a drive. My brother had previously mentioned that he thought I would like Oregon City, which as luck would have it is a very short drive from Lake Oswego. So off I went.
First though I stopped at George Rogers Park.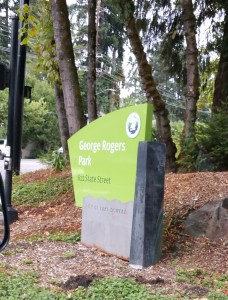 This is a popular spot among the Willamette River, especially among paddleboarders. There are great walking trails that I've already enjoyed a few times since I've been here.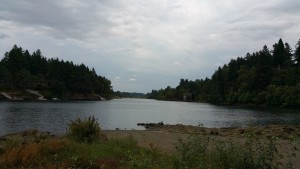 It is also the location of the Iron Furnace.
I took Route 43 to Oregon City and right away I could tell that I would love this place.
The first thing I noticed was this odd elevator.  Of course I had to check it out.
The history of the elevator is quite fascinating. Oregon City topography includes three different levels that range from 50 feet above sea level to 250 feet above sea level. The elevator was built so that residents wouldn't have to climb stairs to the different levels. You can read more about it here.
The views are simply amazing.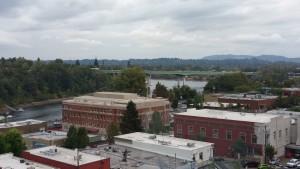 After looking around downtown Oregon City a bit I hit the 99E.  I took the first turnout I saw to look at the Willamette Dam.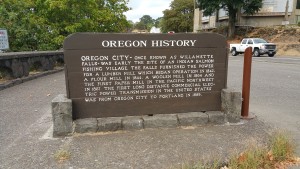 I ventured into Canby as well but didn't check out as many things as I wanted to although I did spend some time by the Molalla River.  I will definitely be looking into this area more.
I miss my friends. I miss my dogs. I miss my love. I miss my kids,  but this time alone today did me some good. I can't get enough of the nature that I'm constantly surrounded by.  And I can't wait to share it with everyone that I love.
A little over 13 years go I packed up my car and moved here to Southern California. I left the place where I had done most of my growing up, where I had married my first husband, where I had my children, and where everybody I knew was. And I moved to a place where I only knew one person – my husband.
13 years later I no longer have that husband. But I do have the most amazing friends.  I've spent 13 somewhat happy years here and Saturday morning I say goodbye.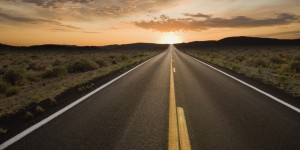 Leaving here is a lot harder than I thought it would be.
When I left to move here it was the right thing to do.  When you grow up in a small town and you live somewhere where everyone knows you it's hard to grow and to change as a person. People can't see you as anything other than what they've always known. And that can be tough.  A year before I moved here I ended a relationship that was tumultous to say the least. Three months after ending the relationship I married my husband. I suppose in many ways I was just running away, which isn't the appropriate response to much of anything, but at the time it just seemed like what I needed to do.  So I left.
I had never planned to stay in Southern California.  I'm not a big city girl. I love visiting the big city, but it's not where I want to live. I'm very much a wide open spaces kind of girl. The plan was to move back to Northern California after the husband had retired.
The husband did retire. And then we split up.  And if I had a nickel for everytime in the last three years I wanted to run away I could buy my own island. But Beav will still in school and I wasn't about to uproot his whole life.
A few years ago, four to be exact, I took a road trip to Canada. On the way I drove through Oregon and it was love at first sight. A year later I went back and I still loved it. Last year My Love and me went again (twice) and we both loved it and we knew that's where we were going to end up. We began making plans. I gave notice at work and we started packing the house up. The original plan was to move together but My Love has been busy with work to the point that he hasn't been able to do things that need to be done before he can move. After lots of conversation we agreed the best thing to do was for me to go first. I could find a place to live, look for work (more on that later) and "settle in."
Some change is unsettling for me. However big life changes such as the move, it doesn't faze me. I find it invigorating. But leaving Southern California won't be as easy as moving here was. Saying goodbye to my friends has been truly difficult and I've shed quite a few tears. The family of friends that have formed over the past 13 years is nothing short of incredible. Some of these people literally saved my life in ways that they don't even know during the past few years. These friends have watched my boys grow up, they've seen my marriage fall apart, and they've watched me fall in love.
I feel nothing short of blessed for the friendships that I have.  And I'm holding all my friends to their promises of coming to visit me lol.
Thirteen years ago when I packed up my car and hit the road I purposely played Rascal Flat's "I'm Moving On."  It seemed appropriate and fitting at the time:
"I've lived in this place and I know all the faces Each one is different but they're always the same They mean me no harm but it's time that I face it They'll never allow me to change But I never dreamed home would end up where I don't belong I'm movin' on"
This time I won't be playing that song. I do feel this move is the right thing for me. But this time I'm not running away. I'm running forwards. I'm running to something that's unknown but yet full of promise. It's time for the second half of my life to start. And I have no idea what the future holds but I can't wait to find out.
I'm good with technology.  Apparently how it all works though…not so much. I've owned this URL for awhile now.  I also owned other similar URLs…www.divacowgirl.biz was one of them.  What I didn't know was that when I cancelled the .biz I was also cancelling my web hosting. Consequently my blog just disappeared.
Since I haven't been blogging in a long time I didn't even notice it.  And once I did notice it well then you must understand how upset I was. There might have even been years.  Years of blogs just gone.  Poof!
I still have some of my older posts on blogger but those were all BML (Before My Love).  Speaking of My Love, I have him to thank for pulling this all together so fast.  Maybe this will teach me to be a bit more proactive when it comes to my blogging.   Meh. Probably not.
To be honest I quit blogging because I love to be as honest as possible when I write and during the past few years some of the honesty would have been too much. Although maybe I would have dealt with some of it better had I gotten it out of my head and onto the screen.
Oh well, here I go again…  (and if you don't know what this references, well move along then)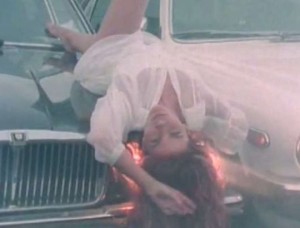 A little bit of Tawny before she went cray cray
Divacowgirl – This is a nickname given to me years ago by a group of former girlfriends. It just kind of stuck.  I'm a small town girl that's been stuck in the big city for fourteen years.  I moved to Southern California to marry a man and that didn't work out so well. My biggest goal now is to get back to a small town life.  Oregon here I come.
My Love – That would be my boyfriend, my partner in crime, and the love of my life.  Tall, smart, handsome, and he puts up with all of my quirks.  Yep, he's near perfect.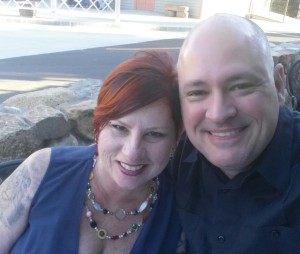 Einstein – My oldest son and the nickname says it all.  Very smart. He's 23 and graduated from college this year. He's now a 2nd Lt with the USAF and I'm pretty sure I couldn't be more proud.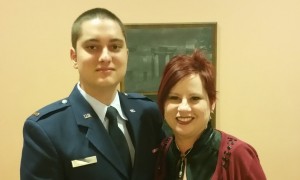 Beav – My youngest son – 19 years old.  My mom gave him the nickname when he was just a little lad because he reminded her of Beaver from you guessed it, Leave it to Beaver.  You could have the crappiest day on the planet and Beav will have you smiling in no time. I'm pretty sure he has the biggest heart of anyone I've ever met. He will change the world.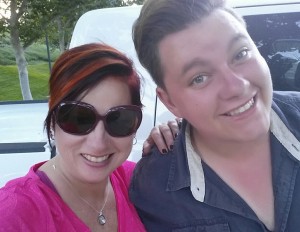 JBG – My second husband. (yes you read that right – two time loser at marriage here).  In 2011 our marriage ended. It was a dark time in my life and there are days that I still don't know how I survived.  Well actually I do know, I survived because I have amazing friends and family.  JBG and me struggled to find a place where we could be friends and I think that we finally got there and I'm thankful for that.
Some of my good friends are aware of the following fact:
I am still married to my husband.
We haven't lived together in almost two years and we live completely separate lives.  A lot of people have different opinions about this and trust me I've heard them all.  The reality is that the only people that require and deserve an explanation are myself, my husband, and my boyfriend.   Other than that I could care less about what people think.
The inability to end my marriage stems from a lot of things but mostly it stems from my needing to know that my marriage was really over.   I am sure that to many people on the outside it would appear as if I've answered that question if I am in another relationship.  Feelings, however, are not as cut and dried like that.
Last month I went to visit my husband.  It was the first time we've seen each other since November 2012.   I had no idea what to expect and I was so nervous which seems funny to me now.  My husband was my best friend before and during our marriage and we were able to slip into those roles quite easily once we saw each other.   The rest of the weekend was nice.  We watched television, laughed, talked, and caught up on each other's lives.  He showed me around his island home and it was quite obvious that we was happy there.  And it was more than obvious that I didn't belong there at all.
And if you think that didn't break my heart completely, you would be wrong.   I had never properly mourned the end of my marriage and I only started to do so last month.  I wish I could say that I came back home feeling peace about our decision, but I didn't.  I came home feeling completely broken.   And even though my head could see all the reasons why we had made the right decision, my heart just could not come to terms with it.
It's been a month since my visit and the hurt is slowly abating.   I suppose a lot of people when dealing with this kind of heartache would quit sharing their heart at all. But what I've learned is that by letting go I am learning to open my heart even more.  I didn't realize how much of my heart I was holding back from K until I started letting go.
I read this today and then I read it again, and again, and again.
"You can't start the next chapter of your life if you keep re-reading the last one." ~Unknown
I assumed that at the end of the weekend I would magically feel that door close.  But closure isn't going to happen like that for me.   I'm not sure when or if it will completely happen and I'm strangely okay with that.   It would have been so much easier if my marriage ended because we don't love each other any longer.  But we do.  And for that I'm thankful.
The papers are drawn up, minus a few finishing touches and I'll be filing for divorce.   It's time.   And even though so many people had different opinions and thought on how I was handling things, I needed to do what was right for me.  On my timetable.
As a final thought I need to acknowledge my boyfriend's willingness to let me work this out the way I needed to.   He loves me enough to be willing to let me go and that's a pretty rare kind of love.
I don't know what the next chapter of my life is going to bring, but it's time to turn the page.