I've been in Oregon for almost two weeks now. It's still hard to believe that this is "home."  I'm actively looking for a job and in the meantime I'm performing a lot of mystery shopping assignments.  The one thing about all of the assignments is that it does help me to get to know the area better.
One of the first places my brother took me to when I arrived was Lake Oswego.  I do love this area. Today I had an assignment in Lake Oswego and after I was finished I had the urge to take a drive. My brother had previously mentioned that he thought I would like Oregon City, which as luck would have it is a very short drive from Lake Oswego. So off I went.
First though I stopped at George Rogers Park.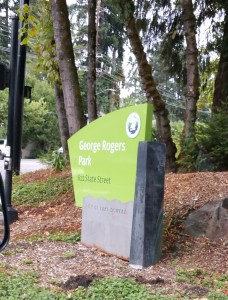 This is a popular spot among the Willamette River, especially among paddleboarders. There are great walking trails that I've already enjoyed a few times since I've been here.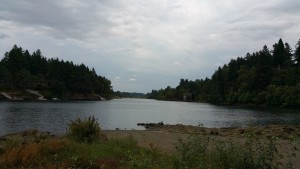 It is also the location of the Iron Furnace.
I took Route 43 to Oregon City and right away I could tell that I would love this place.
The first thing I noticed was this odd elevator.  Of course I had to check it out.
The history of the elevator is quite fascinating. Oregon City topography includes three different levels that range from 50 feet above sea level to 250 feet above sea level. The elevator was built so that residents wouldn't have to climb stairs to the different levels. You can read more about it here.
The views are simply amazing.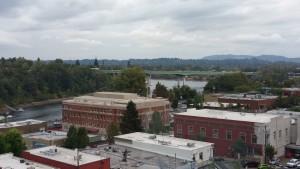 After looking around downtown Oregon City a bit I hit the 99E.  I took the first turnout I saw to look at the Willamette Dam.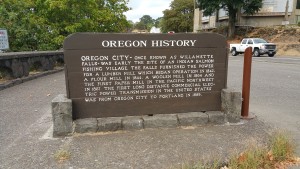 I ventured into Canby as well but didn't check out as many things as I wanted to although I did spend some time by the Molalla River.  I will definitely be looking into this area more.
I miss my friends. I miss my dogs. I miss my love. I miss my kids,  but this time alone today did me some good. I can't get enough of the nature that I'm constantly surrounded by.  And I can't wait to share it with everyone that I love.