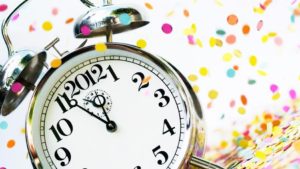 I posted twice here in the past year.
Actually this will be the third post in twelve months so that should count for something right?
Okay, I know it doesn't count for anything. And I know this is yet another New Year's Obligatory Post. But it's more than that for me. It's an opportunity to organize my thoughts and try to make sense of them. It's my chance to think about what I want to change and see happen for me in 2017. I admit that I'm one of those who see the New Year as a chance to start fresh. Although, in reality, everyday is a chance for us to start fresh.
It just seems that over the past few years I've spent a lot of time holding my breath, waiting for change, or avoiding things that need to be dealt with. It has been exhausting. Some of my inaction can be blamed on depression. I feel as if I've been living under the blanket of failure for the past few years. Going through a second divorce has been beyond painful. And even if I've found happiness with another it doesn't take away the overwhelming grief and sadness that I've experienced.
I want to spend more time enjoying my life because I'm realizing how short it truly is. Mortality, specifically, my mortality has been something I've been doing a lot of thinking about. There's a small chance that the cause of my diverticulitis could be colon cancer. The first time I realized that was a possibility everything just stopped. It became clear to me that I am not living life the way I want or should be. I spend too much time worrying about things I can't change and obsessing about my own faults and past failures.
I spent a lot of time in the past few weeks thinking about how I would like to grow and change.
HEALTH – I'm not talking about losing 25 pounds or exercising regularly (that would be nice). I'm talking about being healthier.  Some changes had to be made quickly due to my diverticulitis diagnosis last month. It is time to enjoy a more active and fit lifestyle. I recently joined a martial arts studio near me and have started kickboxing again. My love is a great gym partner and we've been going (somewhat) regularly. I want to continue and increase these activities in my life. And I want to start…
RUNNING again. My sister has it in her head that the females in our family are going to do the Happy Girl's Run in May together. It does seem like fun and I've been wanting to get back into the habit. And spending time with my family helps to bring me back to my…
FAITH. I started thinking a bit too much about my own mortality and then I became afraid. OF EVERYTHING, because I don't want to die. But one day I will and for the sake of my own sanity I need to make peace with that. I can't help but think that maybe reconnecting with my faith might bring me
PEACE. I want to worry less and laugh more. I worry about everything and for what? I'm aware that I'm not going to magically stop worrying about everything, that would be silly. But I do need to quit spending my time and energy worrying about those things that I have no control over. The worry keeps me from getting things down. It leads to avoidance when it comes to unpleasantness and it's time to …
STOP PROCRASTINATING… because it has led to nothing but painful experiences. And currently I'm dealing with the most painful of all. Dealing with a divorce that has yet to be finalized and has managed to re-open every wound that I believed was closed. There's an end in sight, but it doesn't appear to be a peaceful one, and that saddens me beyond description. So many ugly words and accusations. I want to avoid all of it. But I can't and more importantly I choose not to. I can handle this because I will have balance in my life by reconnecting with my…
HOBBIES. There are so many books I want to read and crafts I want to try. I've been without a Kindle Fire for a while now and I recently acquired one again. In the past few weeks I've read no less than ten books and I've loved every moment of it. I missed reading. And there are so many crafts I want to try. Specifically jewelry making. Maybe I'll be good at it. Maybe I won't have any talent for it at all, but I want to tap into my creative side. Reading is also something I can always do on the go and I need to have more
TRAVEL in my life. I'm not speaking about the big trips (although I'm not counting those out) but traveling around to see the people I love. I have friends all over this country and some of them I haven't seen in a long time. I need to hop on a plane more and in order to do that I am going to
BUDGET better. I don't even know that anything more needs to be said about this. One of the things I worry a lot about is what will happen with my job in the next year. There are going to be lots of changes where I work and I have no idea what that will look like for me. And I need to plan now for that possibility which is why I've been working harder at Mystery Shopping. I want to continue to develop my skills in this area and build a..
BUSINESS around it. Can only doing this sustain me financially? I'm not sure, but it's something that is worth looking into. It would certainly offer me flexibility and time to…
VOLUNTEER more. I haven't volunteered regularly in a long time and I miss it. Recently I started training to volunteer with our local USO and I'm excited about giving more of my time to this organization. When I first moved to Oregon I wanted to work with the Sexual Assault Resource Center and did start that training. However, given my state of mind over the past couple of years, I've decided that I need to be in a better place, mentally and emotionally speaking, before I take that on. But volunteering does help me to be more…
THANKFUL. One of the Christmas gifts my sister got me was a small journal. I love journals, I'm just not good about actually journaling, ha ha. But this one is perfect for my bedside table and I plan to take a few moments each day to write what I'm thankful for. I need this reminder that even when the days seems the darkest, there is always some thing to be thankful for. I tend to forget this.
So that is my list.
We'll see what comes of it. It's not about a "new me." I really just want a new soul.
"The object of a new year is not that we should have a new year. It is that we should have a new soul." G.K Chesterton